2018.02.21 Wednesday
【本日!2018年2月21日(水)発売!!最強のコンピレーション"VILLAINY PRISON PUNK CHARTBUSTERS"】
【本日!2018年2月21日(水)発売!!最強のコンピレーション"VILLAINY PRISON PUNK CHARTBUSTERS"】
いよいよ本日発売日を迎えました。
昨日は入荷日という事で早くも各店では店頭に並び、購入された方もいるかと思います。
THE PRISONERからはNANA GNAR GNARのTIME AFTER TIMEの日本語詩が入っており、歌詞、サウンド共に必聴です。
個人的には全てのバンドに関わらせて頂き、本当に思い入れの強い作品になりました。
ようやく発売日を迎え、ホッとしております。
が、ここからが本番だ!
この最強のコンピレーションを日本中、いや世界中に広めるぜぃ!!
皆様、宜しくお願いします!!
レーベル:VILLAINY PRISON RECORDS
VIR-027
タイトル:VILLAINY PRISON PUNK CHARTBUSTERS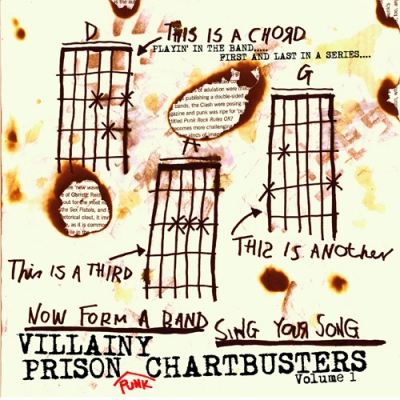 価格:税込2500円
フォーマット:CD
発売日:2月21日
1.PRESSURE - THE PRESSURE!!
2.You Gatta Move - mizuochi & the understanding
3.第二次性徴期のうた gamanjiru mix - 捕虜収容所
4.THIRD RAIL - ALLEGIANCE
5.CANDY - SMOKE
6.SUFFER - MALiCE PANiC
7.TEENIDOL - EXPLORE
8.COMPASSION DIRECTION - LRF
9.TIME AFTER TIME - NANA GNAR GNAR
10.KNOW THE SCORE/THE EXTREME JET SCREAM - GRIFFIN
11.And then, you'll drive a car - STRANGENESS
12.HOPE - MILK SNAKE
13.GO OUT!! - THE NEGATIVE MIND DISTORTION
14.voice - V.S. HONOUR
15.NO MORE HEROES - DIGDUG
PR
Selected Entries
Archives
Links
Profile
Search this site.
Others
Mobile
(C) 2018